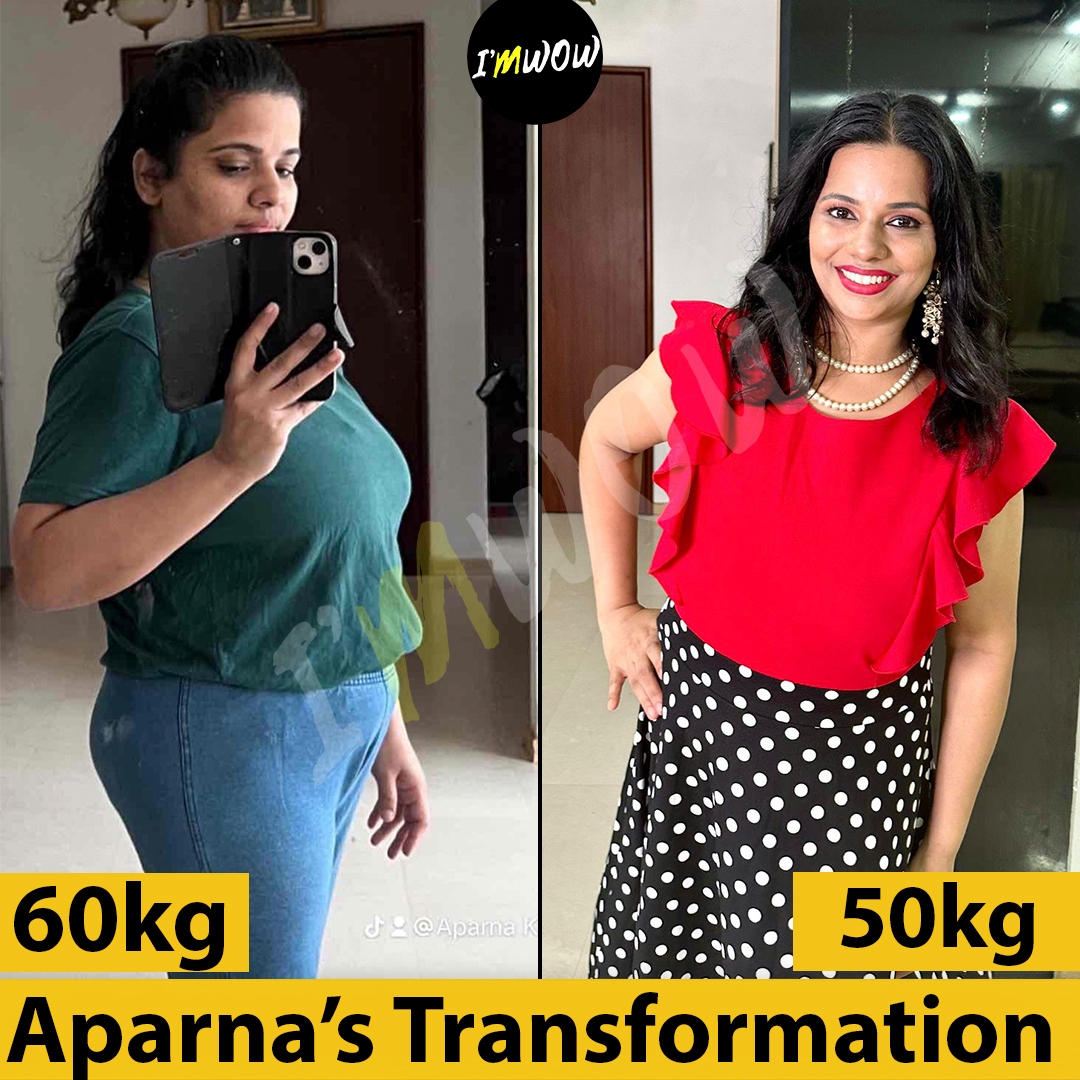 Aparna Karthik
I've lost a remarkable 10kgs thanks to the I'MWOW personalised diet plan services you provided! Your guidance, tips, and constant motivation have been incredible. You've steered me towards a new lifestyle, and now I feel healthier and more confident than ever before. From the bottom of my heart, thank you, Coach! I'm eager to achieve more goals, and I know I can count on your continued support. Keep up the fantastic work!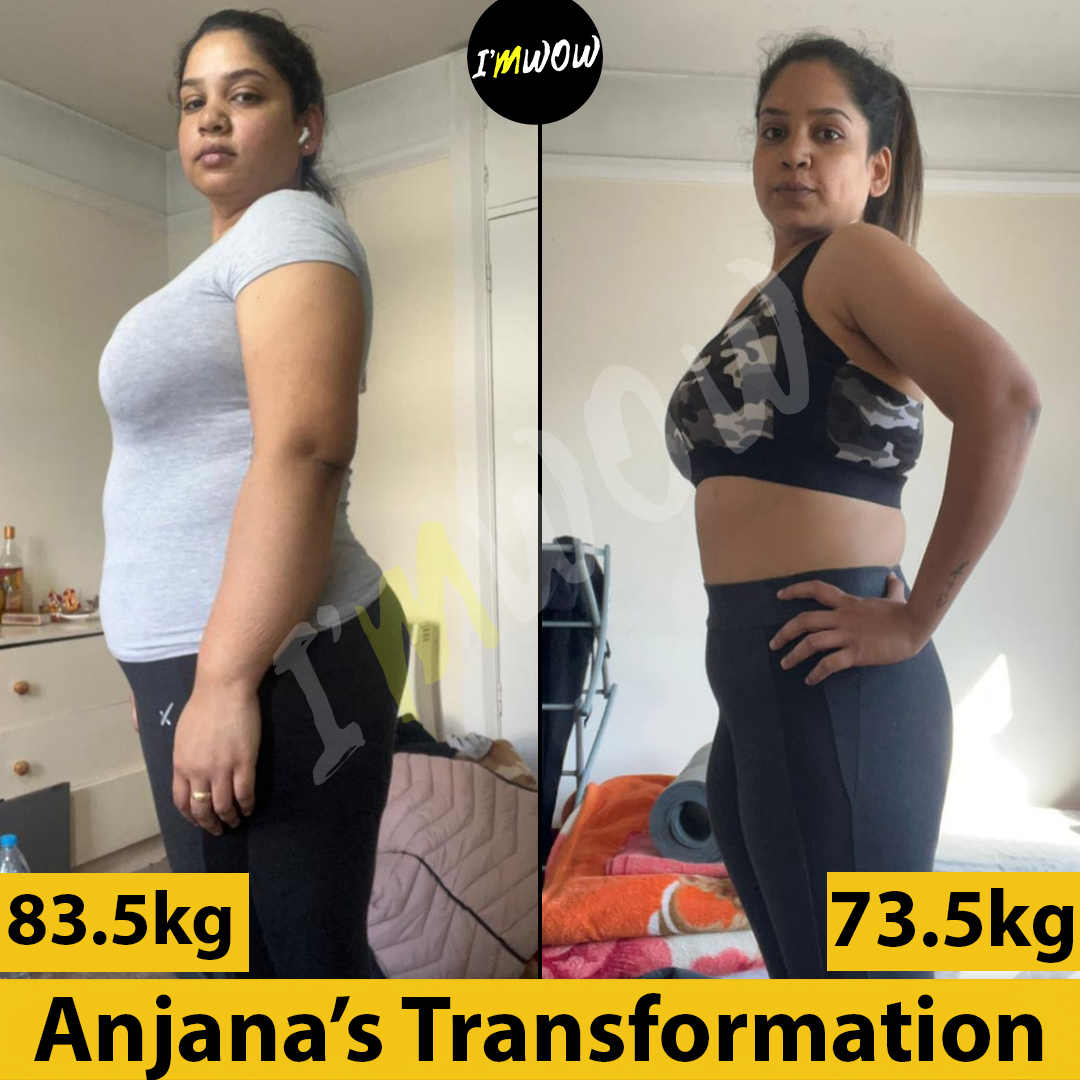 Anjana Kumari
I wanted to express my deepest gratitude for your guidance in my weight loss journey. Thanks to your diet plan and support, I have lost an incredible 10 kilograms. Your expertise and motivation have been instrumental in my progress. I have started new plan under your guidance and feel incredibly motivated. Your belief in me has inspired me to set higher goals, and I'm confident that with your continued support, I will achieve them. Thank you for teaching me the importance of healthy choices and nourishment. Your dedication is truly commendable, and I'm grateful to have you as my guide. Thanks a lot Richa and I'MWOW for your continuous support!
Jasma
I would like to Thankyou my coach reetal for being there for me the last 24 weeks when I started my journey with pcod in these 24 weeks I cured my pcod lose weight I feel more energized whenever I need help reetal is there for me she always motivates me thankyou reetal Thankyou Gunjan Thankyou team imwow ??????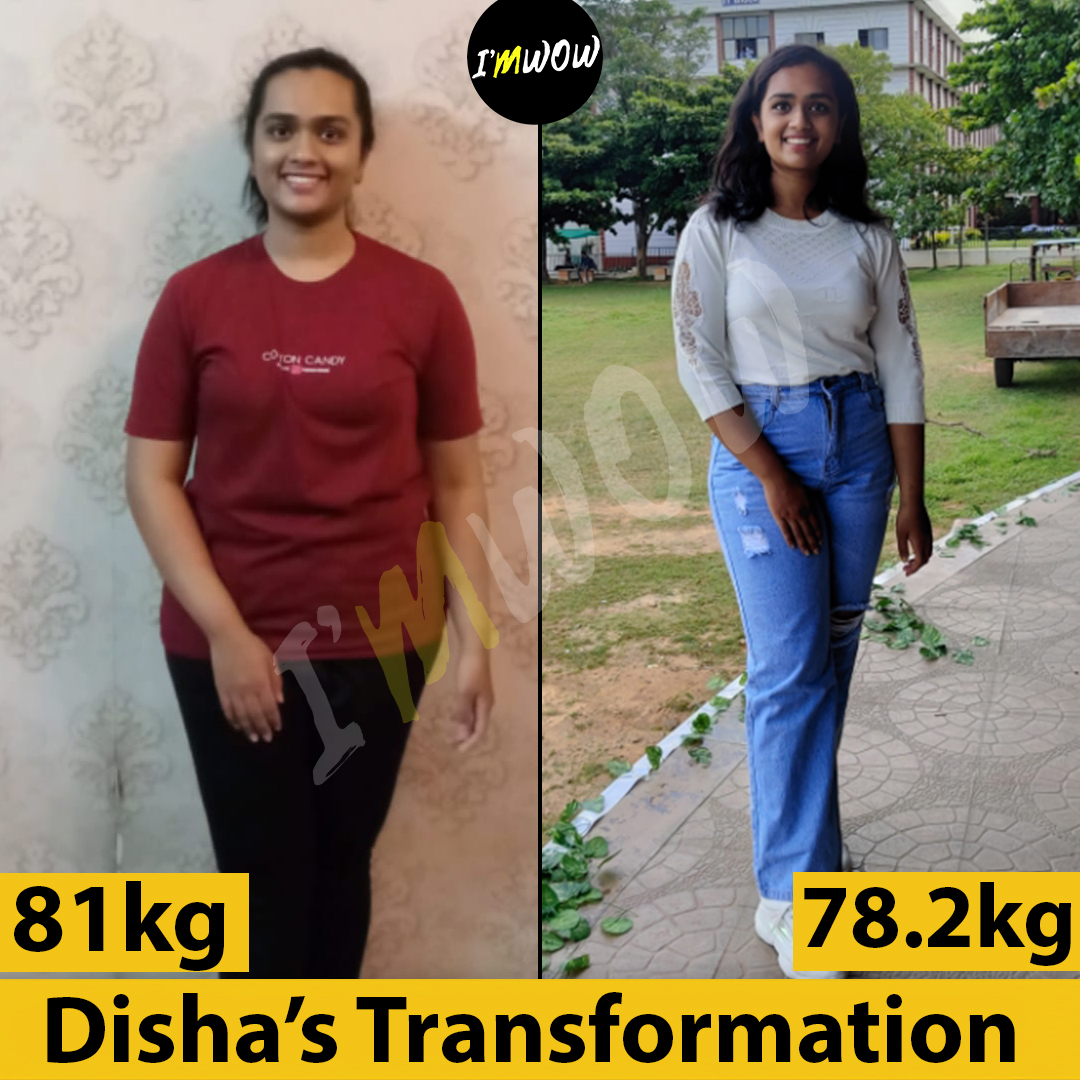 Disha
During weight loss, many people always said you need to eat only salads and nothing else but here the diet meals were so amazing got to enjoy pancakes and pasta too. Always thought i had to avoid them but here. I got to know you can make a healthy version of it. None of the meals were boring. I enjoved it a lot and finally today |lost 4 kgs. I was 82kgs in the beginning now with proper guidance i am 78.2 learned a lot during the journey.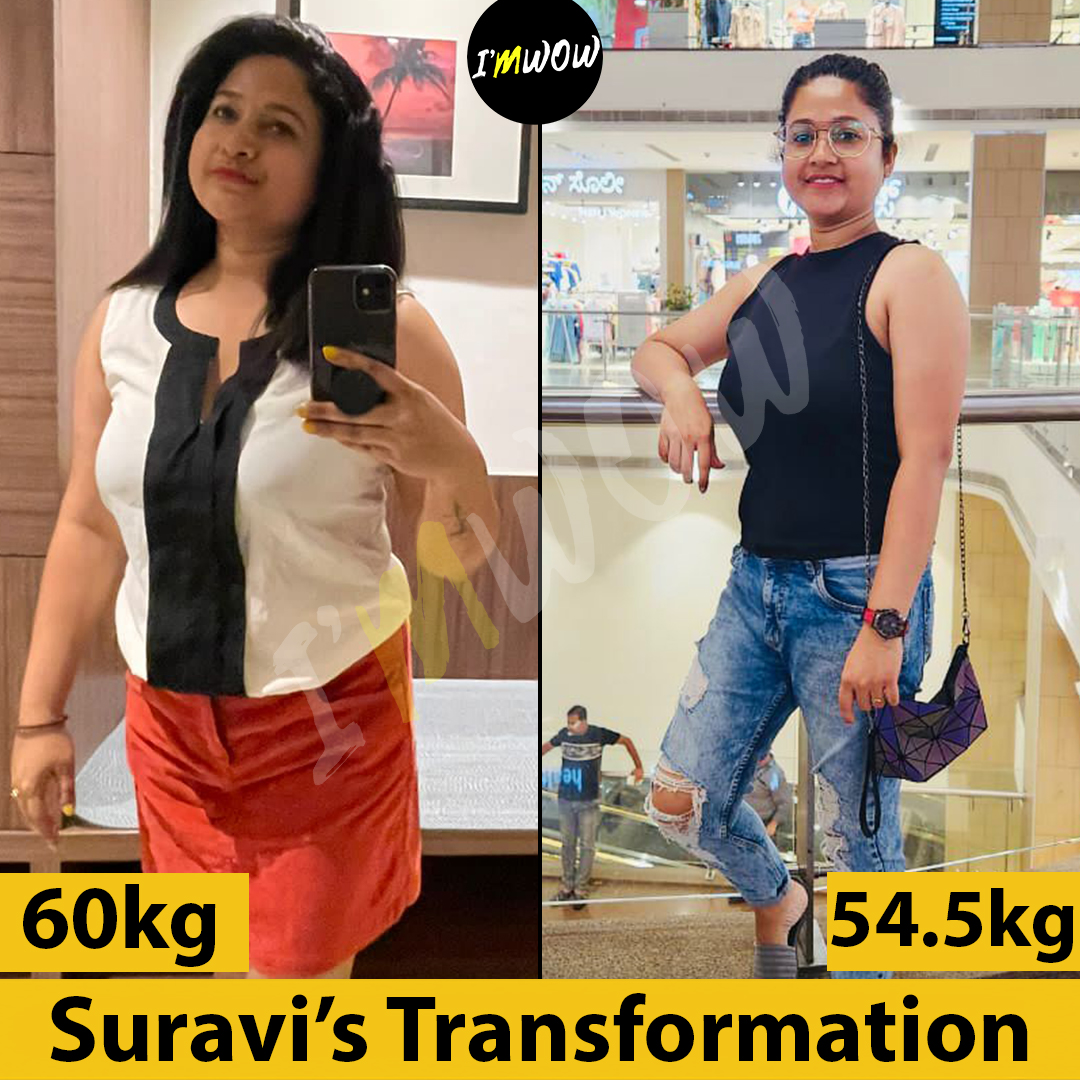 Suravi Banerjee
Thank you iamWow and My best and lovely coach Vidhi . My journey along with you was very nice. I have learnt good food habits & quantify food count. When I started my weight was 60kg now I am 54.5kg. Specifically thanks to my coach Vidhi?? Every week we had our vertual call. She always encouraged me. Overall my experience was really good and improving. Future again wants to walk with you.. Thank you Coach Vidhi? &IamWow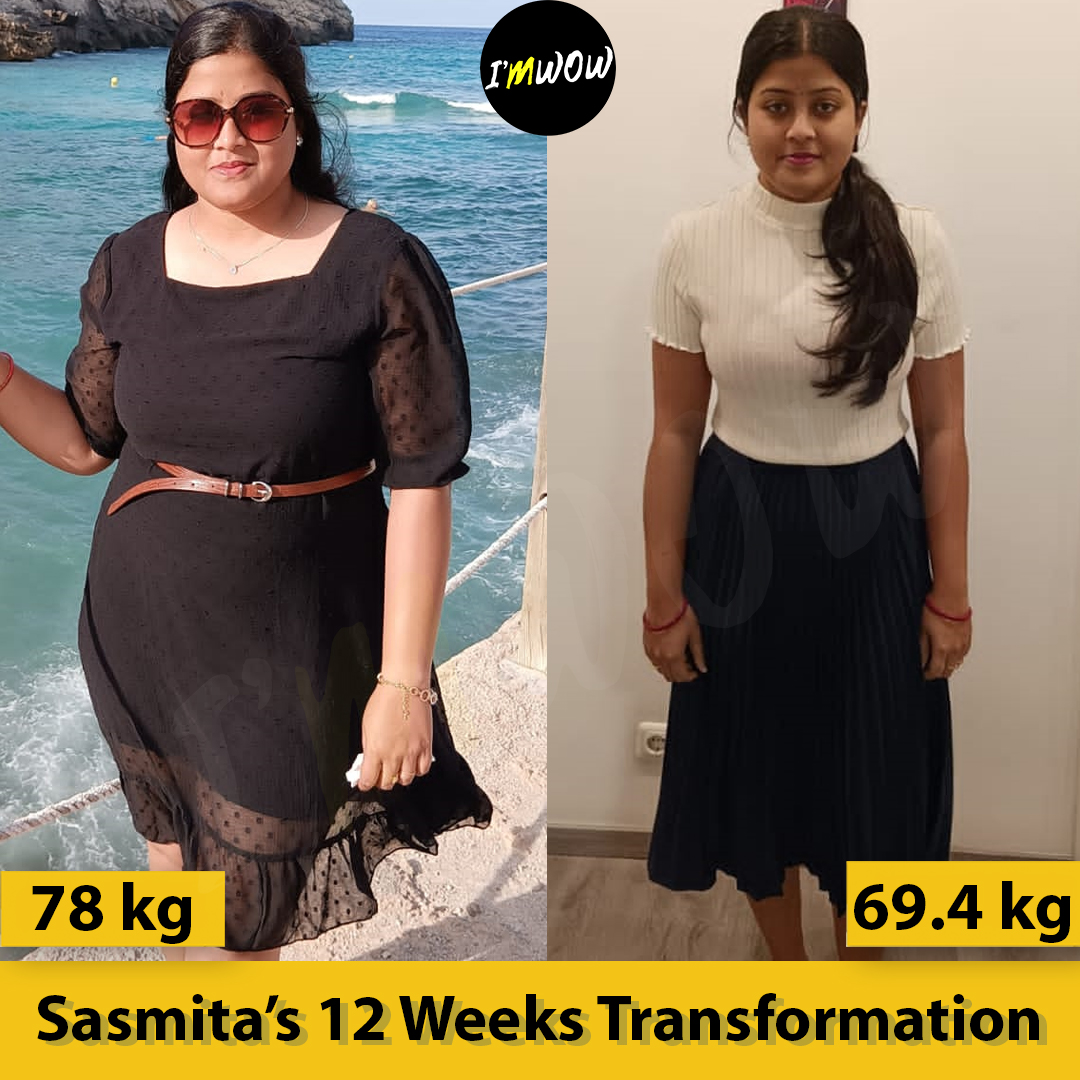 Sasmita Das
Thank you Richa (my coach), Since I have been training with you, I have more energy, I sleep better, and I feel better about myself. Thank you for being flexible with your schedule, and ensuring I get the most out of the time I have with you. You take great care of me and I am thrilled to be on this fitness journey with you!
It has been an incredible one month experience with my coach Tarushi. Under her guidance and diet plan I was able to move my weight which was stuck from a long time and I had a lot of visible inch loss. Diet plans are so good . You get to eat everything . One doesn't feel starved. I saw a lot of improvement in my energy levels, sleep pattern . Overall it is a great experience. Journey is long but I m sure I will reach there soon.
I was finding very difficult to loose weight for a long time of period within 2 months with Reetal i really enjoyed and had a weight drop as well. It's amazing program i love it. Thank you Team Gunjan I love It
It's always a pleasure to have Reetal as my dietician , she understands my needs completely and always gives excellent meal plans . She motivates me to do better which in turn makes me to return to her when I gain the weight . The holistic approach of I'MWOW is exceptional . It's not just the weight loss but everything you do during the journey also counts . I'MWOW is not focused on getting result but how you also get the results is very important .
I am able to loose weight in 4 Kgs in 4 weeks. Surbhi is a great coach she helped and motivate me when I need . Able to provide diet plan as per my schedule.
Priyanka mam is an amazing coach not only she motivated but guided my also . Time to time she asked me about my progress. I am very grateful that I lost 5 kg weight just because of only her I could do this.
Thank you for changing my lifestyle and making me believe that everything is possible. Thank you my dear coach ANKITA RAWAT MAM for your guidance and motivation. Thank you so much again Madam GUNJAN and IMWOW APP