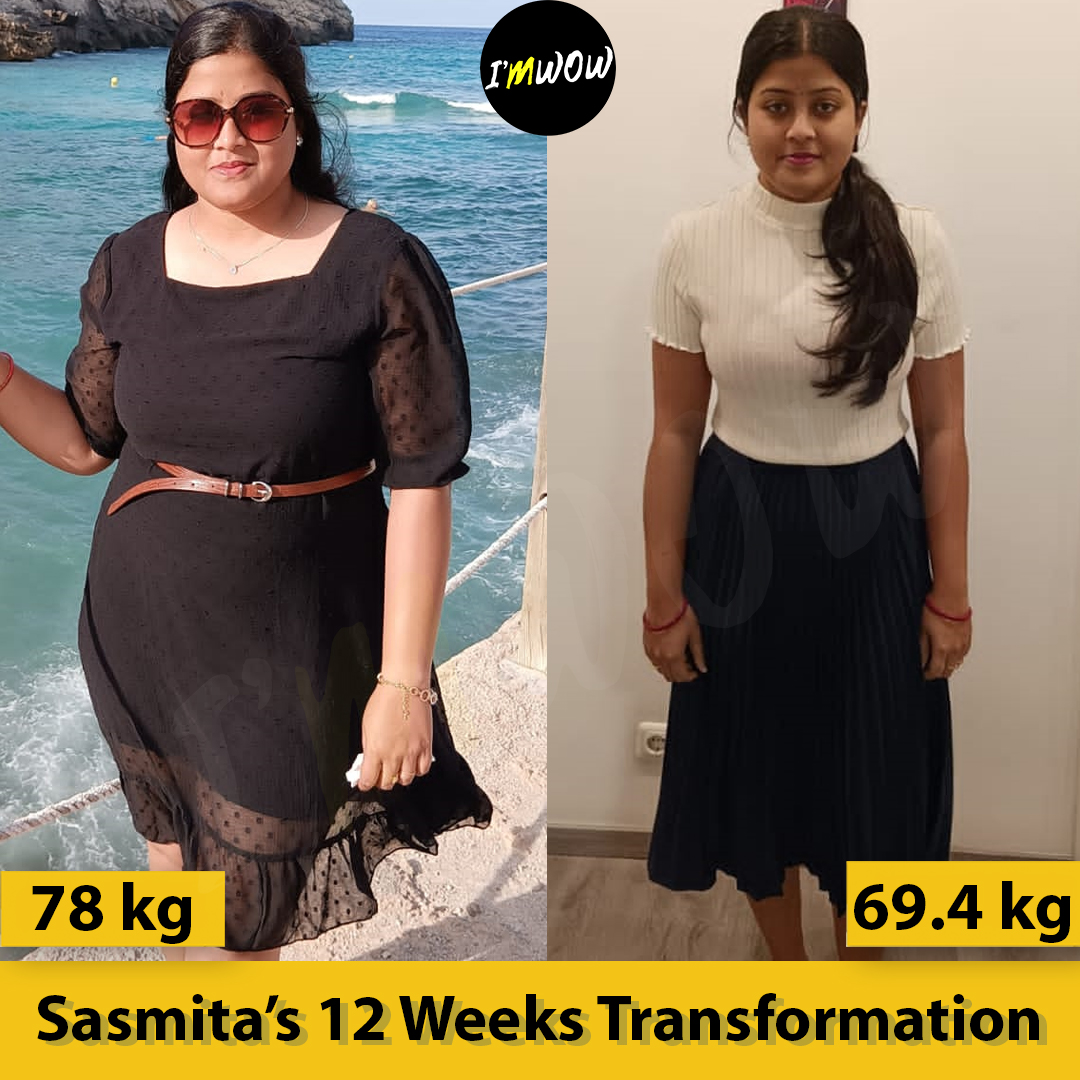 Sasmita Das
Thank you Richa (my coach), Since I have been training with you, I have more energy, I sleep better, and I feel better about myself. Thank you for being flexible with your schedule, and ensuring I get the most out of the time I have with you. You take great care of me and I am thrilled to be on this fitness journey with you!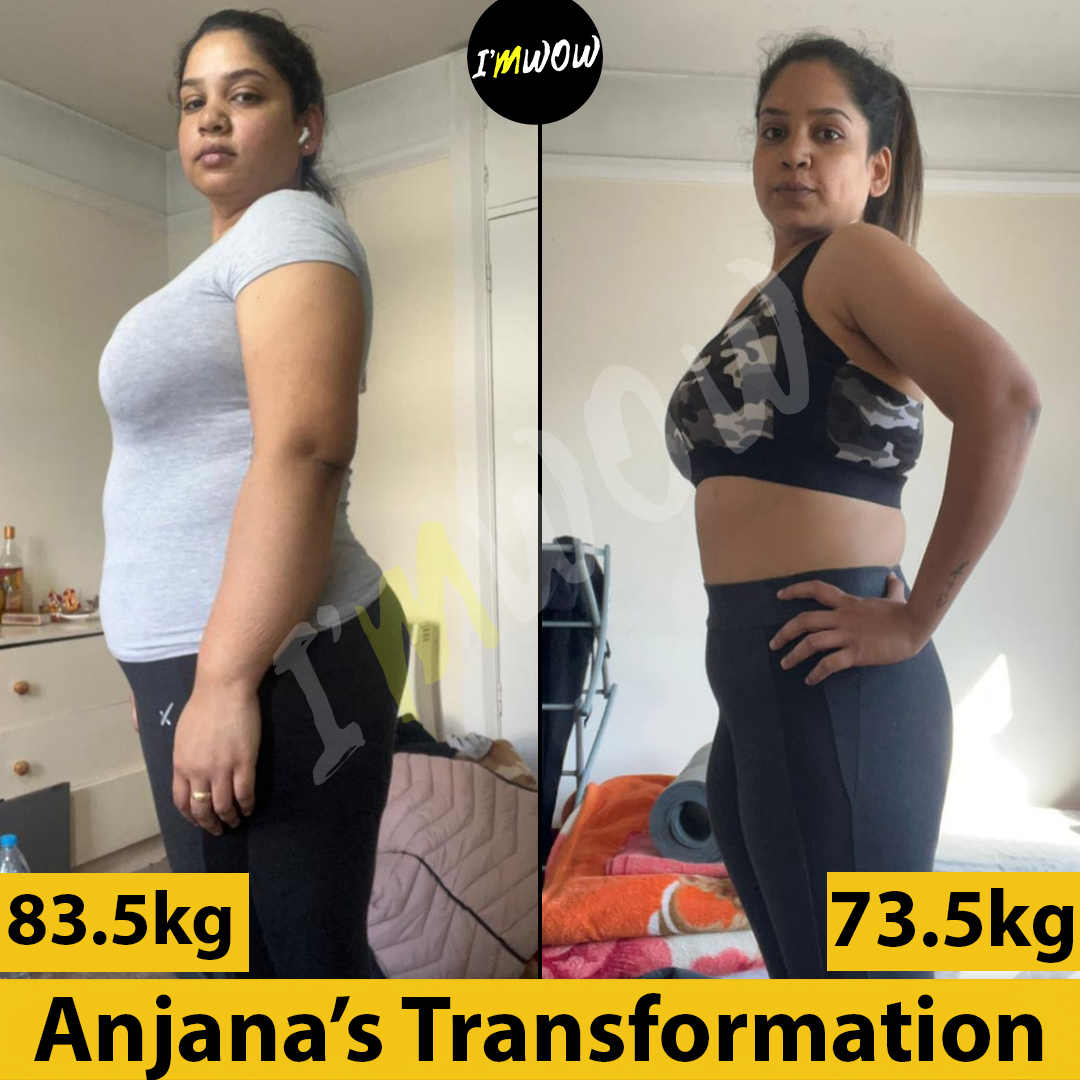 Anjana Kumari
I wanted to express my deepest gratitude for your guidance in my weight loss journey. Thanks to your diet plan and support, I have lost an incredible 10 kilograms. Your expertise and motivation have been instrumental in my progress. I have started new plan under your guidance and feel incredibly motivated. Your belief in me has inspired me to set higher goals, and I'm confident that with your continued support, I will achieve them. Thank you for teaching me the importance of healthy choices and nourishment. Your dedication is truly commendable, and I'm grateful to have you as my guide. Thanks a lot Richa and I'MWOW for your continuous support!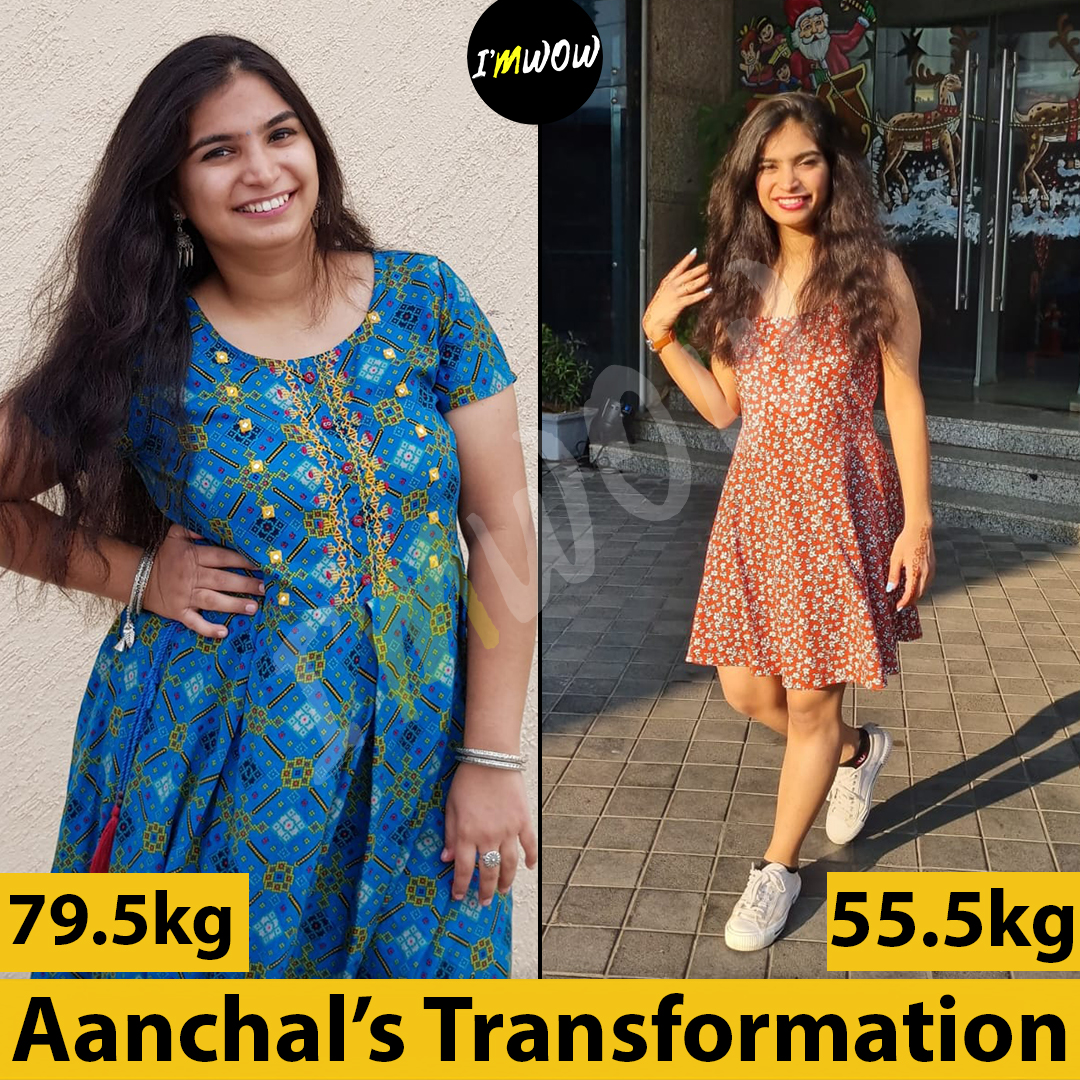 Aanchal Tejsinghani
IMWOW is a really good program. Even on being on weight loss journey, I didn't feel like I was on diet ??. Enjoyed it and could see loss in my weight and inches ?. My Coach Shreshta was always there for me and guide me in the right direction ?. Thank you Shreshta ?. And big thanks to Gunjan ma'am ???. Also it is because of this program I could loss almost 25kgs ?
Jasma
I would like to Thankyou my coach reetal for being there for me the last 24 weeks when I started my journey with pcod in these 24 weeks I cured my pcod lose weight I feel more energized whenever I need help reetal is there for me she always motivates me thankyou reetal Thankyou Gunjan Thankyou team imwow ??????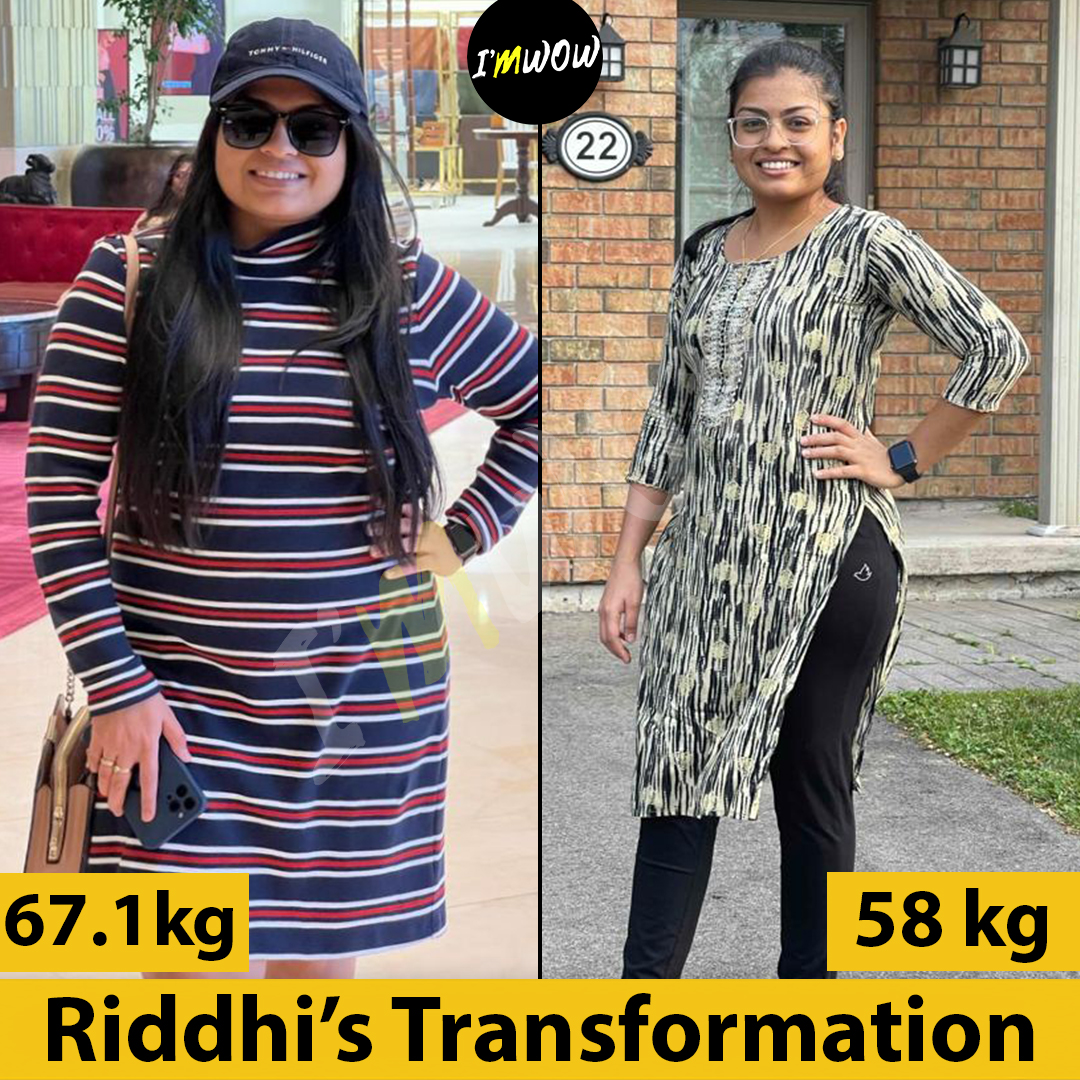 Riddhi Swami
Thanks a bunch to Gunjan for building up I'm wow app and very good team, Thanks a lot to my coach Richa and team I'm wow for always being there for me. It's been 12 weeks now from when I started my journey and I've lost 10 kg and good inches. Thank you Richa for designing diet plans according to my needs and fulfilling my cravings. Thank you for following up with me regularly. I never felt that I'm on restricted diet, I enjoyed almost everything what I craved for through all over my journey. I had pasta with cheese, bread pizza, suji halwa, kheer, mango and many more things, what normally is not expected while you're on restricted diet, and still lost weight. I never felt alone in my journey, Richa was always there for me if I had any questions, if I need motivation, if something happens to my health she gets me the solutions regarding that as well. She keeps pushing me up, making me more confident and making my mindset more powerful to archive my goal. Very pleased to have Richa as my coach. Now I feel like I should be enrolled forever.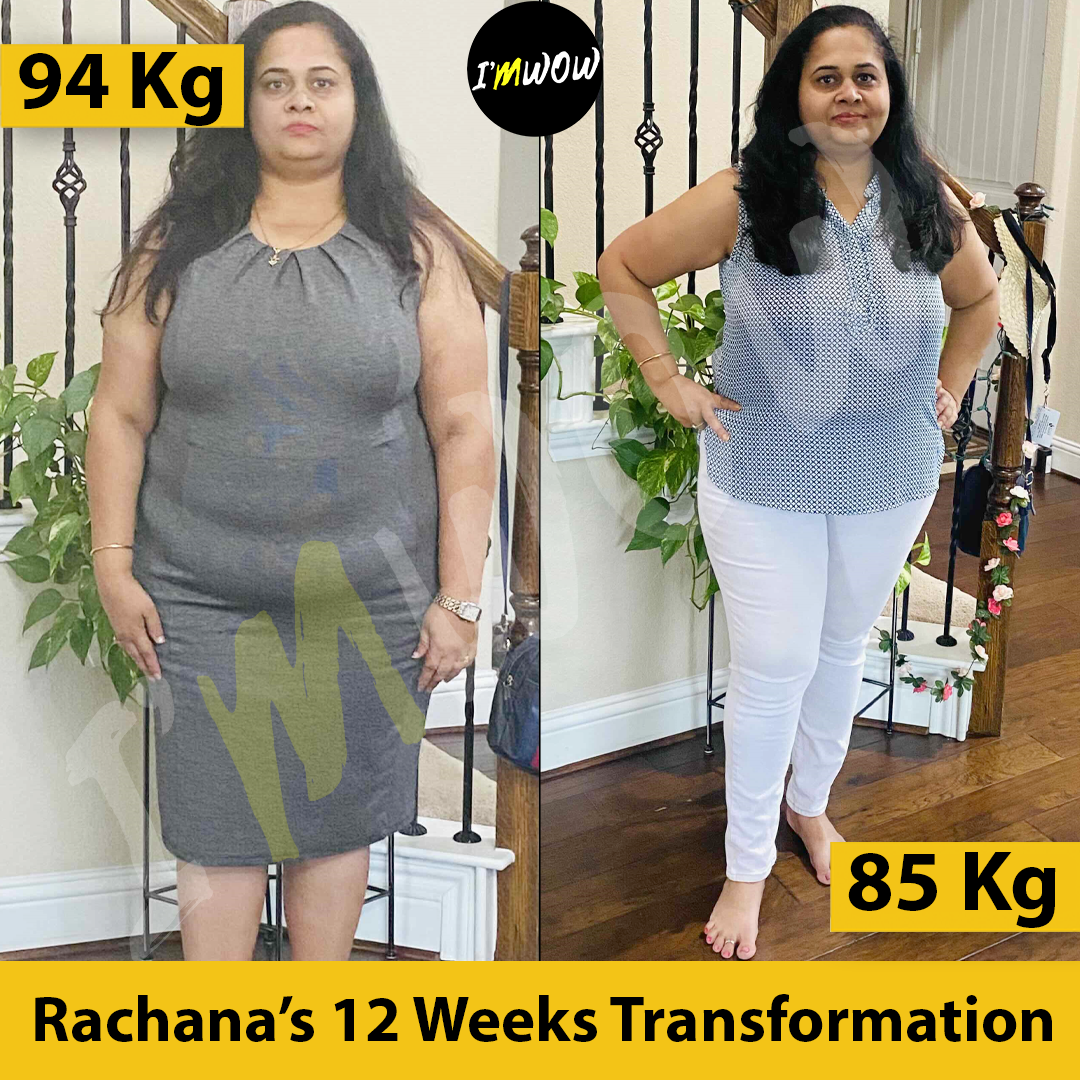 Rachana Nath
Awesome journey.. being 46 years old mom of two teen kids with hypothyroidism. Coach Ankita did a fabulous transformation. I never went for any diet plan just don't want to do any crash courses that have after effect on my health. I came across IMWOW by chance, which helped me balance my food habits and routine. I lost almost 20 pounds in 12 weeks and a lot of inches from all over. Thank you IMWOW and coach Ankita for helping me lose stubborn fat even with my hypothyroidism. I can eat and I can lose weight too.
Hi, I'MWOW team before I could share my experience I would like to thank this platform which give me amazing support for my weight loss journey, and a huge thanks to my beautiful and wonderful coach Vidhi mam for being such an amazing person in my journey. I am a student and was busy with academics having no time for workouts because of my busy schedule and having an unhealthy eating pattern I gained a lot of weight. I went to the gym and started working out though my workout was good I had a problem with the diet no idea what to eat when to eat and how to eat the right portion then I came across the Imwow channel on YouTube and signed up for a 4-week program. All the diet recipes were really easy I am really bad at cooking but all the recipe videos were available so it was easy for me to cook actually I had a wonderful time here not only I lost weight but also learned how to cook my family too liked the meals I prepared. During weight loss, many people always said you need to eat only salads and nothing else but here the diet meals were so amazing I got to enjoy pancakes and pasta too. I always thought I had to avoid them but here I got to know you can make a healthy version of it. None of the meals were boring I enjoyed it a lot and finally today I lost 4 kgs. I was 82kgs in the beginning now with proper guidance I am 78.2 learned a lot during the journey thank you Vidhi mam and wow team.
I started with the Diet plan in August expecting it to be super strict which would limit many options. But I came across IMWOW through YouTube and social media and followed it for some time and chose to have Reetal as my dietician and this ended up as the best decision I took in my weight loss journey. She made dieting so easy that it never felt like I was actually on a diet. She also included all the dishes I loved and was always ready to consider changing the items I did not like. Most importantly, I learned the concept of Mindful eating and dividing food in proportions. It is the game changer of any weight loss journey is what I realized. Very grateful to Reetal, Gunjan, and the entire IMWOW team. Definitely looking forward to having Reetal as my dietician again whenever I choose to have a diet again. Thank You, IMWOW Team.
Thank you so much, Richa! It was an amazing journey and joining IMWOW was one of the BEST decisions I have taken for myself. I can't thank enough the entire Team of IMWOW and especially you Richa. I have learned so much from new healthy recipes to different kinds of exercises and became so disciplined in terms of my food habits. Also, it's just the beginning, and I will continue this healthy lifestyle. You have always motivated me whenever I was down. Always available to answer my questions even though I was not in the same time zone but I never felt I am missing out on anything as you always replied and helped me. I never thought the weight loss journey can be fun and never thought I can ever get to eat tasty food but I was wrong, your diet plan was always great and tasty. Thank you so much for everything you did and I will recommend the IMWOW plan to everyone. Kudos to the team IMWOW and a huge shout out to Richa maam.
I had a great experience with IMWOW. I was hopeless before a month looking at frequently increasing weight but today I am confident that even I can lose weight and get a healthy life with the efforts I made in the past month...A very heartful thanks to my coach Aditi who encouraged me throughout the month and listened to me.
I had no idea that just losing weight would make me so good. I feel lucky that I chose to come to you. And the only way I would lose weight was through dieting and starving. But you taught me the right procedure with the best diets and workouts. I lost 5-6 kgs. But gain lots of confidence. Thank you Soumya maam for being such an amazing dietician. I express my gratitude towards you for all that you did.
Thank you so much for this amazing journey u all are doing a great job by helping others in their transformation and it's commendable I have lost around 8 kgs, big thanks to my coach Bhumika maam and the IMWOW team for cooperating and helping me in this journey.